Confident photo tips
We often see people posting ugly looking photos on their confident  profile and expect to find matches. If you don't look nice and attractive in pic, you won't get a match, people won't be interested in you, as simple as that. 
We've designed the most simple photo upload for confident app to enable you to load the best of your photos.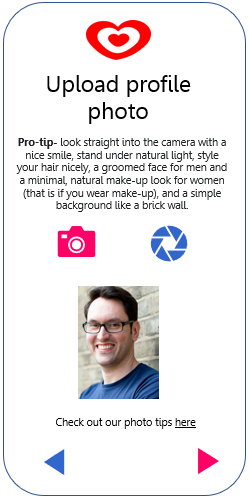 Most people really don't know how to look good in photos. They think, a random click is better than a planned photoshoot. But, that's not the case, not everyone is photogenic, so you have to practice and plan to look good in every photo.
So, how to look nice and attractive? After all we are here to impress, isn't it? So, Confident team tried to talk to a few photographers and some photogenic faces to try and understand the secret of looking attractive in every pic. And here's what they had to say.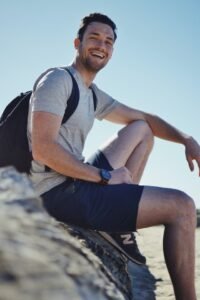 Prefer to take pictures in natural light rather than using camera flash. Too much of flash or too less make your pics look bad.
Give a natural smile, don't try to overdo or fake it. May be you can think of a cute baby, a kitten, a puppy or even your crush when posing. 🐱 🐕 🥰 
Try to take photos from various angles and that will give you a good idea of which angle suits you best. 👀
Since you are on a dating platform, try to avoid selfies. Most people think selfie takers as self obsessed bunch. But, if you have an exceptional click, don't hesitate using it.  🤳
Make sure your face is clear, stand not too close nor too far from the camera.
If you want to look cheerful, best would be to laugh at the camera. 😀
If you plan to wear makeup, make it light and gentle. No clown like looks. ⛔ 🤡
About clothes, casuals are best.
If you have a visible tattoo, you can show off.
Pics taken at the cafes, gardens, riverside, mountains, farms appeal more than formal locations like office, btw don't focus on  background in the pic.
Last but not the least, you could take a pic with bunch of people where you are looking special, it may give you an extra edge.
These are some of the tips that you could use. Have fun!! 💃💃💃💃
Do write to us if you have any comments or suggestions. support@confident-studio.com